Your rustic camping adventure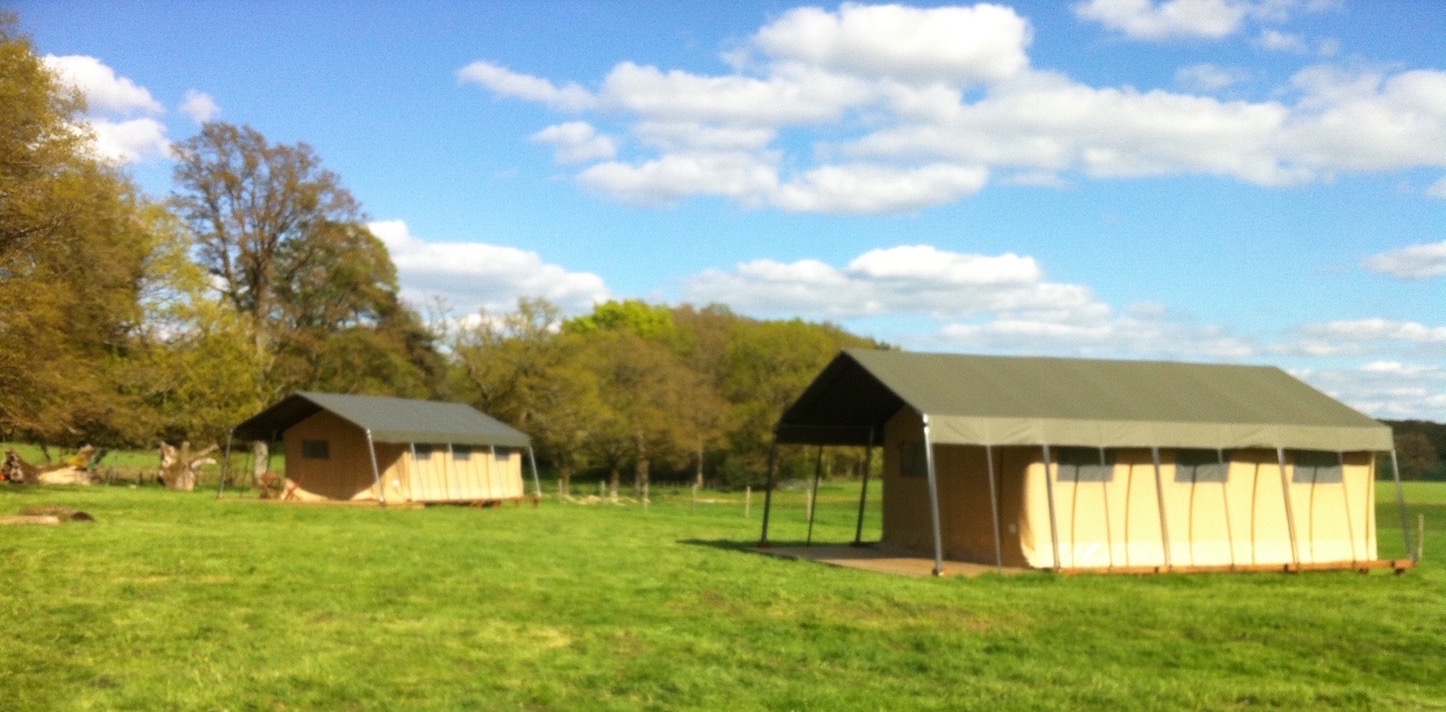 Even if you've never camped before, a holiday under canvas in one of our comfortable safari tents and yurts is a real adventure. For a start, you'll enjoy the beauty and tranquillity of one of our prettiest meadows. Surrounded by oak, lime and pine trees, it's full of wild flowers, and being south facing, has day-long sunshine and extraordinary sunsets. Individually spaced around the field, our tents are warm and cosy with indoor wood burning stoves. Outside your tent, there's a fire pit, Dutch oven and wooden table and benches so you'll be able to build a campfire, rustle up a hearty meal and, of course, toast marshmallows or relax with an aperitif as the sun goes down.

Our safari tents and yurts
Our safari tents sleep up to six people while our big yurt can sleep up to seven and our smaller yurt five. With wooden floors, beds, mattresses, rugs and cushions, and all bedding and duvets supplied, we can guarantee you'll feel warm and comfortable, even on those rare chilly nights. If you have little ones, we can provide equipment. Read more about our baby and toddler holidays.

Don't forget, we provide all your wood as part of the cost of your farm holiday so you can sit around the campfire every night, star gaze and revel in the joy of being in the great outdoors.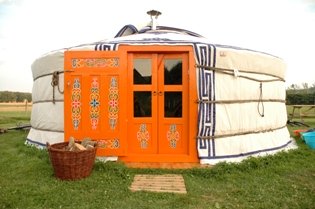 Breakfast is served
Wake up to the sounds of the countryside and a delicious continental breakfast. We provide complimentary tea, coffee, hot chocolate, fresh baguettes and a selection of home-made jams. If you wish, we can order fresh croissants, pain au chocolat and other pastries from our local artisan bakery. All you've got to do is ask.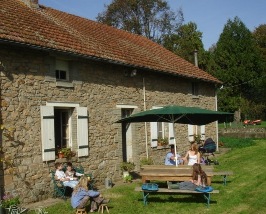 Come inside to our fully-equipped camp house
Each safari tent and yurt has its own private shower room and toilet which you can find in the quaint old camp house, a stone's throw from your tent. If you want to cook a bigger meal or escape the midday sun, the camp house boasts a shared, fully equipped kitchen, a dining room and relaxing sofas. You can wash and dry your clothes here, store food in a large, shared fridge and lock away personal items. We also provide ice-boxes if you want to keep chilled food and drinks in your yurt or tent.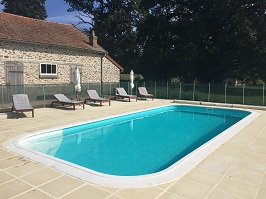 You're in the swim
The days are long and hot during the summer months so if you want to stay cool make sure you pack your swimming costume. Our brand new heated nine metre pool gives you a great excuse to lie back and relax on a sun lounger in the shade of a parasol while the kids have fun splashing around. What better way to enjoy the perfect lazy summer day?

What to bring?
At Limousin Farm Holidays, we provide pretty much everything you will need for your camping holiday including bedding, blankets, firewood and cooking equipment. The grass can be wet first thing in the morning so it's a good idea to bring wellies for the kids to wear on their morning jaunts down to the hen house. If you don't have kids' wellies let us know as we have lots of spare pairs.
If you're arriving on a Saturday, remember most shops are closed on Sunday in France so it's a good idea to bring some basic provisions. Carrefour, in nearby La Souterraine, and the village bakery are open in the morning plus, don't forget, you can buy fresh vegetables, meat and eggs from our farm shop.