Learn all about why so many enjoy coming to stay on our working farm.
Limousin farm holidays offers you a choice of interesting accommodation and french country food at La Tuilerie, a real working farm in rural France. Whether you are seeking a family camping holiday, a birdwatching and wildlife adventure or simply the peaceful, unspoilt french countryside, your visit to La Tuilerie will be a truly memorable experience.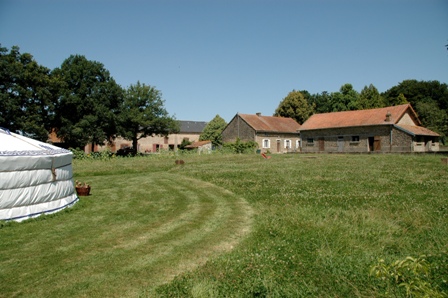 We farm cows and sheep, and we have a whole range of other home grown food available; from free range eggs and chicken, to seasonal fruit and vegetables . You can enjoy this local feast by joining us for a 'table d'hôte' dinner or buy our home produce for cooking in the self catering accommodation.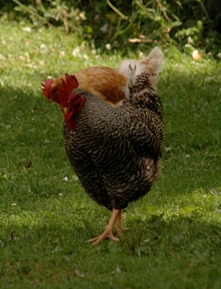 We want to provide a low impact holiday, where nature can be enjoyed and children can run free. Where you can sleep under the stars and yet avoid a bad back. By low impact we mean using renewable energy where appropriate, and using local artisans and materials. We produce as much of our own food as possible and recycle whatever and whenever we can. We embrace ecotourism and are a registered ecotourism site.

We offer you an abundance of scenic walks and bike rides, adventure playgrounds and opportunities to see our working farm. We are surrounded by 250 acres of woodland which is a haven for wildlife and birds. In the surrounding area there are many attractions, from history and culture in Limoges, to lakeside beaches at many local beautyspots. Whether you want to explore nature, culture or just perfect your campfire cooking, Limousin farm holidays offers a relaxed, comfortable holiday experience with a difference.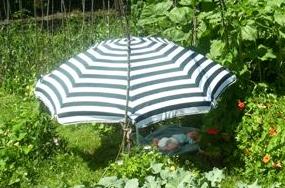 One youngsters response to the initial question; what is your favourite pastime at Limousin Farm Holidays?
Picking your own vegetables can be very tiring.






"Thank you so much for sharing your lovely farm with us. We all take away cherished memories of the days and nights in our tipi and getting back to nature. We go home rejuvinated and ready to face the rat race again"-Adrian, Amanda, India & Jade, England.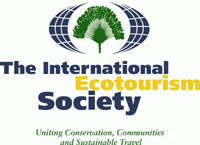 Stay on our real, working, Limousin farm in Creuse. See beautiful, limousin cows in their native environment. An ecotourism holiday in the heart of the french countryside.
The Limousin region is a nature haven for wildlife and birds. With masses of outdoors and wildlife activities to explore, there is something for every nature enthusiast.
Holiday accommodation that's comfortable, luxurious, cool camping with a difference. Limousin farm holidays beautiful tipis and yurts offer a special way to enjoy the delights of the region.
French food at its simplest and best. Produce from our farm, cooked in a contemporary style & served in a relaxed atmosphere or available to buy and prepare yourself.
Book your limousin farm holiday here; Tipi or Yurt ? Come in June to see the lambs, August to swim in the lakes or September to gather mushrooms?
Our farm shop offes your a great range of farm produce, with EVERYTHING coming from the farm and made here from scratch.
Relaxed, happy baby and toddler holidays mean relaxed, happy parents. We provide all the baby 'kit', the baby friendly environment and entertainment, so you can enjoy your holiday as much as the kids.
How to find limousin farm holidays,? What are the cheapest, quickest and greenest ways to get there?
Larry is an important part of the team at La Tulierie and he tells you all about life here
Un camping a la ferme en Limousin, avec les tipis et les yourtes, dans un elevage des vaches limousines, Pour s'accorder avec la nature et manger les produits de la ferme.
Find out all about Limousin and the Area Around