Ecotourism


Ecotourism is defined as 'Responsible travel to natural areas that conserves the environment and improves the well-being of local people.' This does not have to mean trekking the jungle to help the natives. We believe that the holidays we offer fulfill these principles.We manage the farm in an environmentally sustainable manner. Under the scheme 'Contrat Agriculture Durable' we restict fertiliser and chemical use, maintain and improve natural habitats, and farm for the future of the environment.

We follow the ecotourism principals by;
minimizing impact, 
building environmental awareness,
providing positive experiences for our visitors,
using local materials and manpower.
We hope that, during their stay, most people visiting La Tuilerie will learn about sustainable living and be inspired to reflect upon their impact on our planet.
Recycling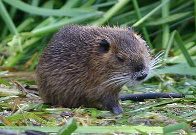 We try to recycle as much as we can. All paper, plastics, tins and glass can be recycled locally. The glass separated, everything else is collected together and uplifted in a separate bin. We compost all biodegradables. We produce very little rubbish for landfill and want to encourage our visitors to do the same, during their stay. Our recycling area provides an easy way to do this.
We are always open to questions or suggestions from our visitors concerning the way we run the farm and the site.
Visit The International Ecotourism Society's website for more information on ecotourism.